Big Bear Lake Lodge Condominiums - Home
Wisconsin's Premier Northwest
Just 1.5 hours from the Twin Cities, nestled comfortably within a landscape of winding riverways, soaring pines and incredible wetlands, you'll find Burnett County, Wisconsin.
Boasting over 500 pristine lakes and nearly 80 miles of the St. Croix National Scenic Riverway, Burnett County is a haven for water enthusiasts of all types.  From canoeing to swimming, fishing and ice fishing, memorable moments on our waters are yours for the taking year-round.
But the fun doesn't stop where the water meets the shoreline.  Our natural spaces are second to none – enjoy a leisurely hike, bike ride or auto tour on one of our many scenic trailways or take advantage of over 50,000 acres of Wildlife areas, including our very own Wetlands Gem, Crex Meadows.
Burnett County is an excellent place to spend those long summer days and warm summer nights.
Enjoy abundant lakes and rivers
Discover the adventures that await on Burnett County waters, from tubes, to paddle boards, canoes and kayaks, and fishing boats.
When vacationing in Burnett County, if you do not spend at least some of your time floating...well, you're missing out. Burnett County  is home to over 508 lakes to enjoy with family and friends, and over 80 miles of the St. Croix National Scenic Riverway. So which way should you refresh? Here are a few recommendations of activities, from active to relaxing.
Upcoming in Burnett County
Burnett County is home to incredible events, from weekend meat raffles to world-class sporting events.
Saturday September 30th 10:00 am – 3:00pm Downtown Grantsburg Visit Grantsburg, WI for Grantoberfest! 50+ vendors with giveaways, samples, games, pumpkins, arts & crafts, home goods, jewelry, clothing, and more!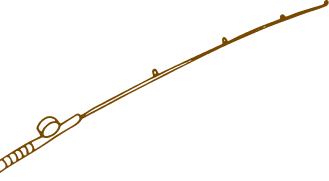 BURNETT COUNTY, WISCONSIN
From quaint shops to realtors and services, find every resource you need in our business directory.
Big Bear Lake Lodge Condominiums
Biography
---
We have (4) 2BR, 2 bath condo units, covered deck, kitchen, party room, sauna, beach and dock.  Open all year for ATV and UTV riders.  County Road H is now open to drive on to get to hundreds of miles of trails.  Our property is right on the snowmobile trails!  Walk out to a private, crystal clear spring fed lake.  Walk next door to the Lumberjack Restaurant and Bar!
Thank you! Each year, the Burnett County Tourism Coalition (BCTC) maintains a local business directory, featuring businesses from quaint shops to realtors and services. Website visitors can find every resource they need to plan their memorable trip, such…
Read More